Date: Friday-Sunday, 27-29th November 2015 | Time: 09:00 - 21:00 | Venue: Arcot | Event Type: Music / Workshop
Lachlan "Magoo" Goold
A multi award-winning Australian music producer who has produced for a number of high-profile Australian acts - including Midnight Oil and Skunkhour.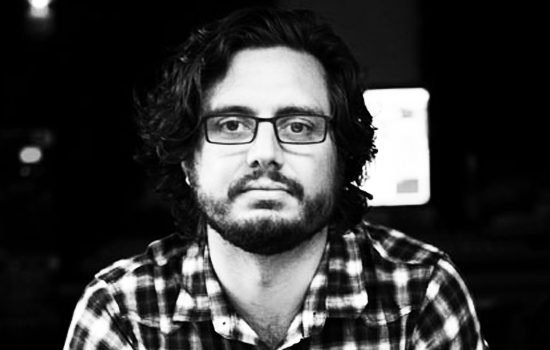 Yanto Browning
A Brisbane based recording engineer and record producer who has worked with world renowned recording artists - including Ed Sheeran, The Medics, and Jeff Martin (The Tea Party).
12 lucky artists will be shortlisted by an international jury to participate in the program, giving them the chance to work with renowned names in the international music industry.
Who can apply?
- The program is aimed at unsigned young aspiring musicians between the age of 16 - 26.
- Bands must be from India, and must have a selection of original material ready to be recorded (no covers allowed).
- Band must be available during the three days of IndiEarth XChange 2015 - November 27th – 29th in Chennai, Tamil Nadu.
What opportunities will the selected bands be entitled to?
- Selected bands will be produced and recorded by two of Australia's top music producers.
- The band's recordings will also be mixed and mastered by the two Australian producers.
- Bands will have their material recorded in a state of the art facility, fully equipped with a high end recording suite.
- The recorded and mastered tracks will be posted to Bandcamp.
- Selected artists will also have their music included on a compilation CD which will be promoted and distributed worldwide, with copyrights remaining with the artists.
- Each member of the selected band will also receive a free 3-day pass to XChange 2015 (valued at Rs. 2500 per pass) - giving them access to music performances, film screenings, workshops, conferences and more.
How to apply?
1. Click on the button at the bottom of the page - the submission fee is Rs. 1000 (per application)
2. After you make the payment, you will be redirected to an Online Submission Form
3. Fill in the form, and submit it!
Please note:

1. Read the Submission Rules & Regulations carefully and ensure that you comply with all the requirements.
2. No submissions will be considered beyond the deadline date of October 31st, 2015. Deadline extended: November 9th, 2015.
3. Jury selection is final.
4. Bands will be required to make their own travel/accommodation arrangements in Chennai.
5. Bands must bring their own instruments to the recording.
6. There will be a Submission Fee of Rs. 1000 per application.
7. Basic back line will be provided (drums, and guitar amps).
5. For further inquiries, please contact us. 

Thank you for all your submissions! Registration is now closed - selected artists to be announced shortly!